One Link To Unlock
Limitless Possibilities
LinkTube is awesomely designed SINGLE URL which brings visibility for your multiple links of your blogs, podcasts, YouTube videos, products and services along with all social media handles.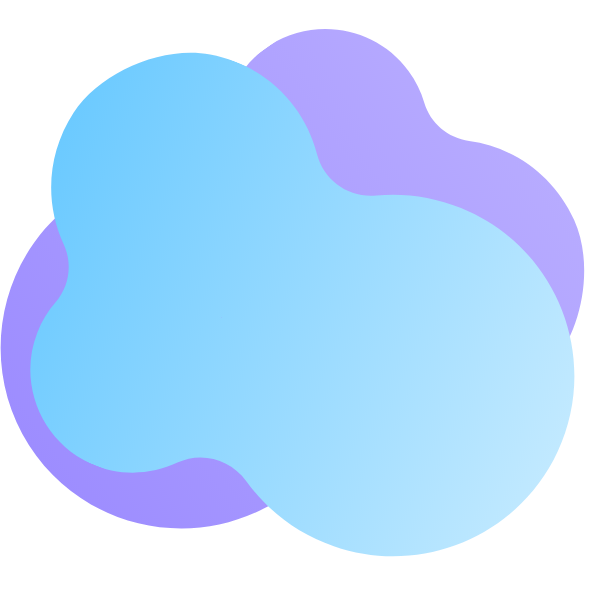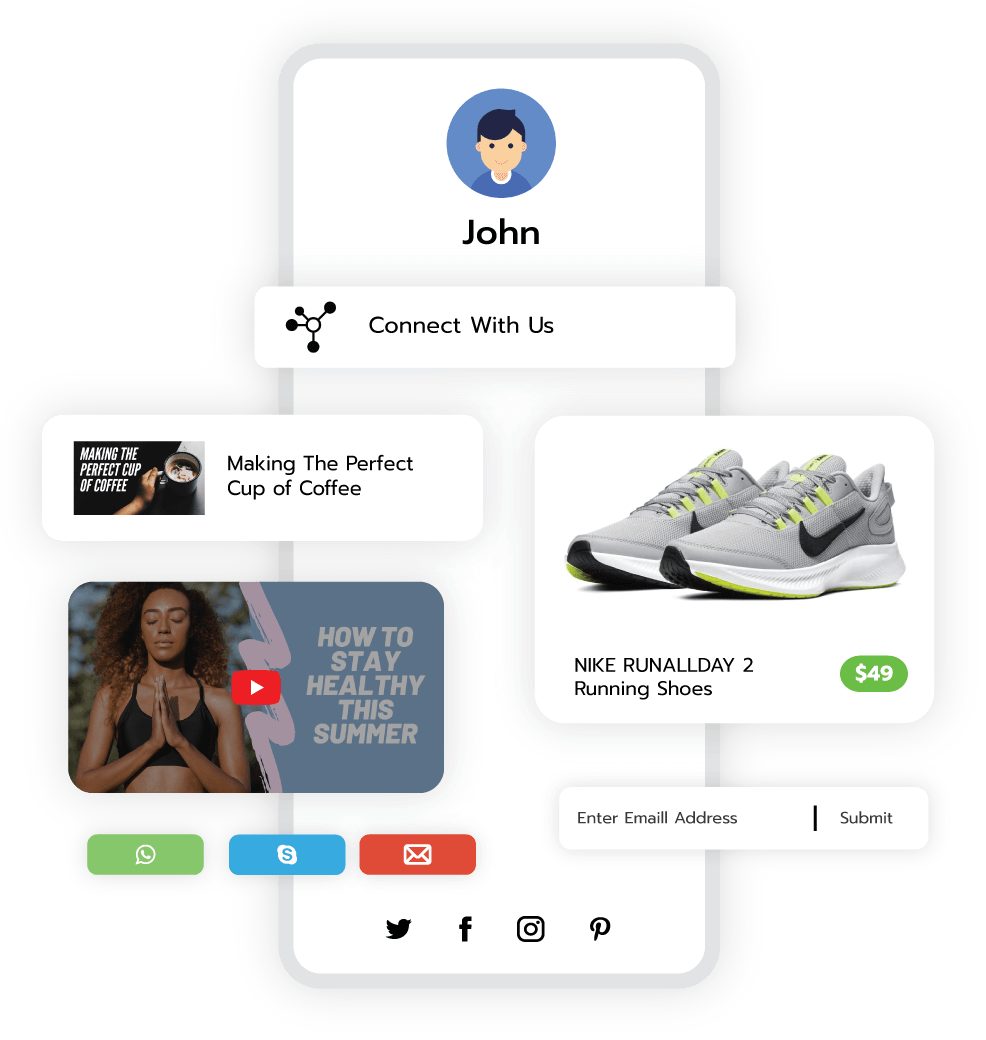 Supercharge Instagram Bio, Start Winning Free Traffic.
LinkTube Builder makes it easy to take control of your Instagram Bio Link traffic by creating a stunning Bio Link Landing page that lets YOU decide where you send the FREE Instagram Bio Link traffic that you're getting.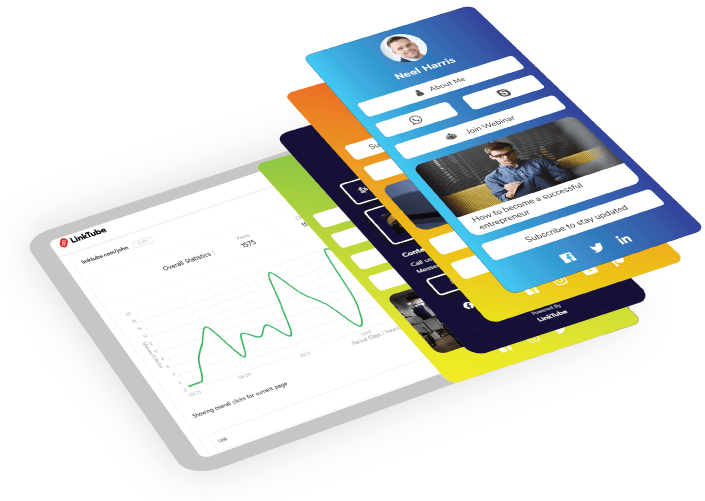 Build Online Portfolio That Promote Any Content Like Crazy
LinkTube is the best way to get online and grow your business.
Create code-free Portfolio landing page to engage your audience in most beautiful way.
In matter of minute, start with conversion optimised, mobile responsive themes for free promotion of your content, products or services. Add as many links in one place, and win over user engagement like never before!
Give A New Home To Your Online Content
Connect Audience Anywhere
Take your LinkTube wherever your audience is! Flash important content, videos, blogs, or products through a single URL.
SuperCharge Instagram Bio
With LinkTube it's easy to create an authorative Instagram Bio which offers multiple choices for your followers when they click on a link in bio.
Be Discoverable
Because of LinkTube smartpage people can easily discover all your social channels, recent content on the internet. This helps to chase more popularity.
Easy Third Party Integration
LinkTube can be easily connect with other popular tools like Mailchimp, Google Sheet, Zapier to collect all information you want. Also, LinkTube allows you to add tracking pixels for remarketing purposes.
Fully Customization
You can easily customize LinkTube smartpage the way you want. Use as many colors, fonts, styles, background images, thumbnails and videos. On Smart Page you can add any number of links, social media channels, embedded videos, text paragraphs, and direct messenger links.
Complete Control
In less than 60 seconds one is able to set up a LinkTube smart page and start promotions in a more effective way to drive traffic at ZERO cost.
Button, Tile, Card
Drive users to new link or Money page.
Add Customise Icon for Button or Tile.
Display Image (thumbnail) to improve CTR.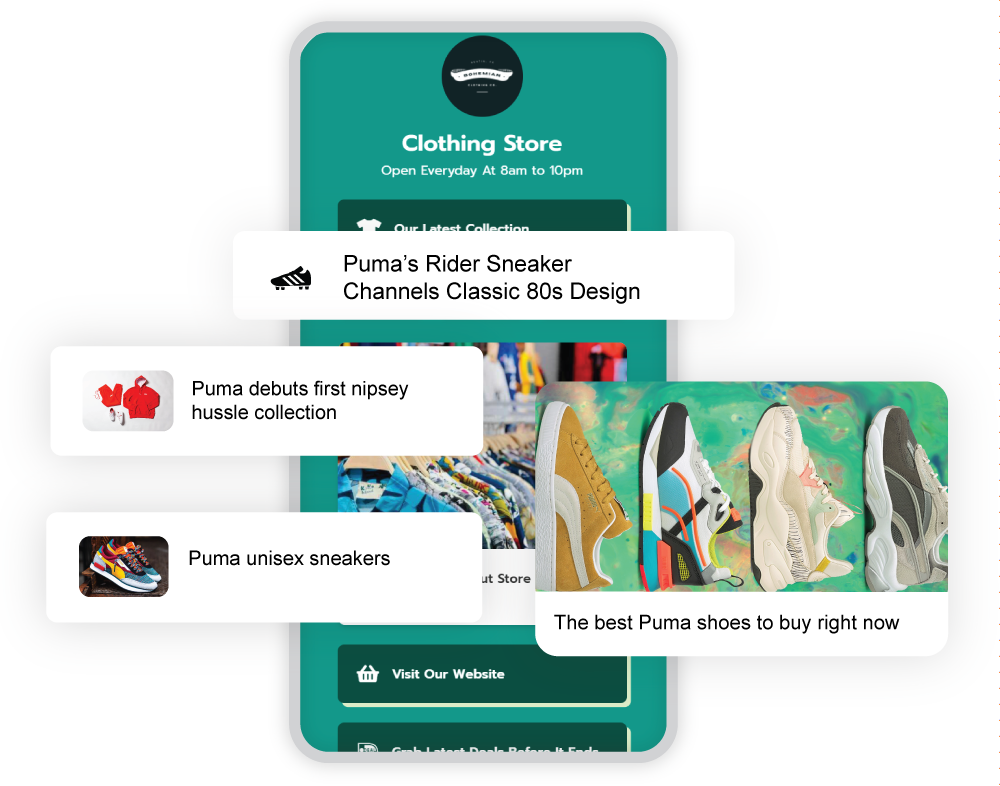 Custom Theme
Theme gives awesome look for your smart page.
You can apply eye catching themes with stunning animations.
You can literally change theme appearances in just a click and completely no time.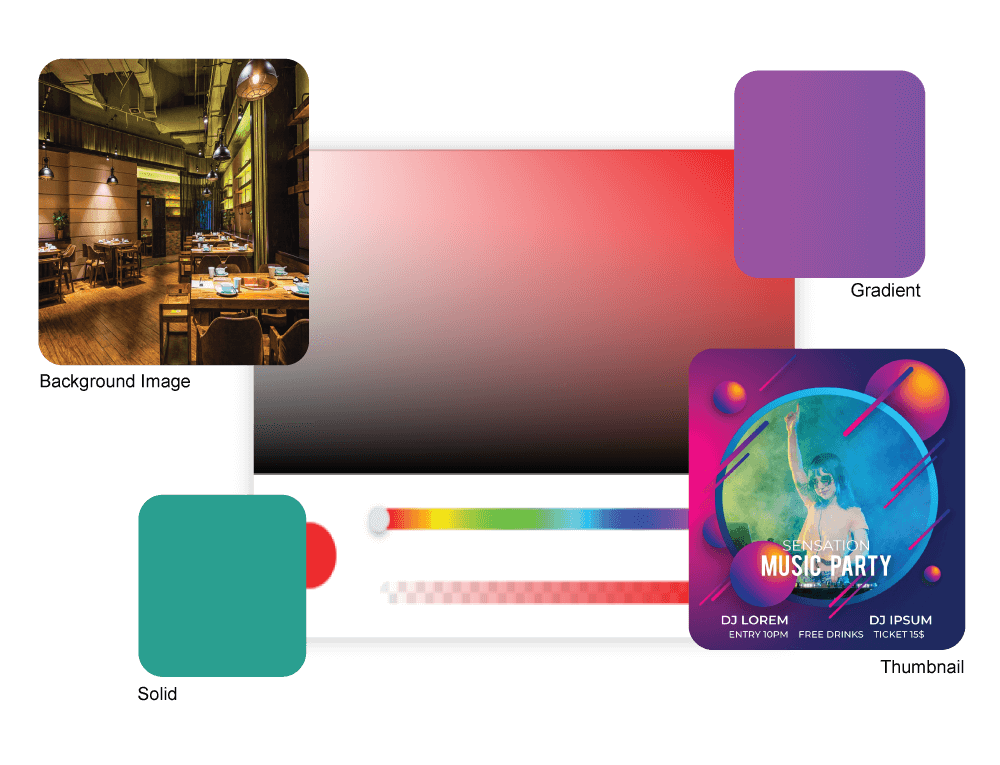 Schedule / Countdown
Add countdown for any schedule link and easily get more clicks.
This helps in generating FOMO and Scarcity and end up with great CTR.
Add Customised CTA with personalised colours.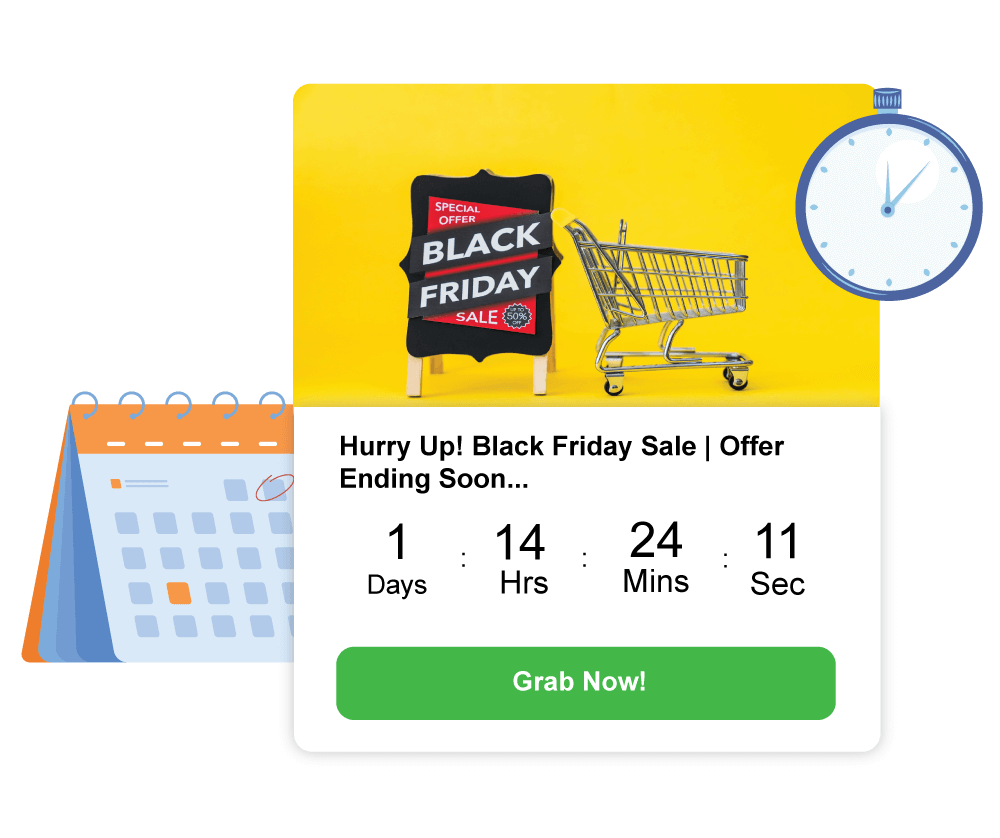 Product With Price Tag
Display Products to increase sales.
Add Multiple products in Carousel form for more exposure.
Display Customised price tag over product image.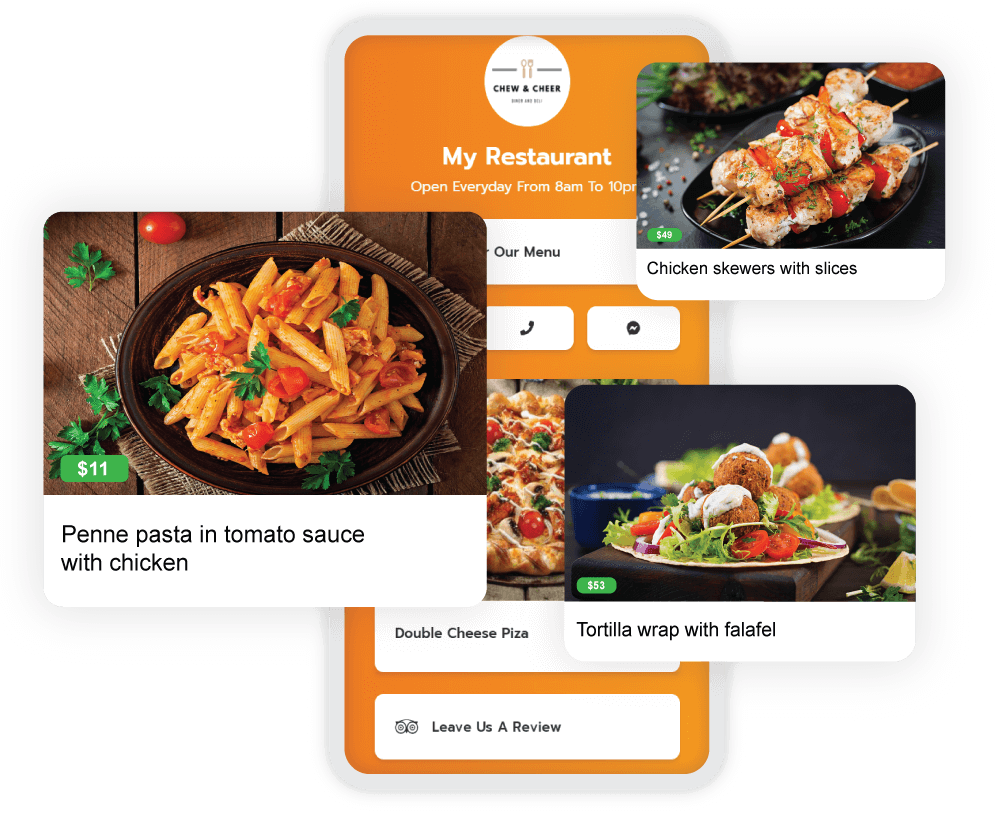 Analytics / Tracked Clicks
Data And Meaningful Insights Are More Important For Taking Perfect Actions.
LinkTube Tracks Each And Every Impression And Measures Clicks. So You Will Come To Know Which Content Performs Better.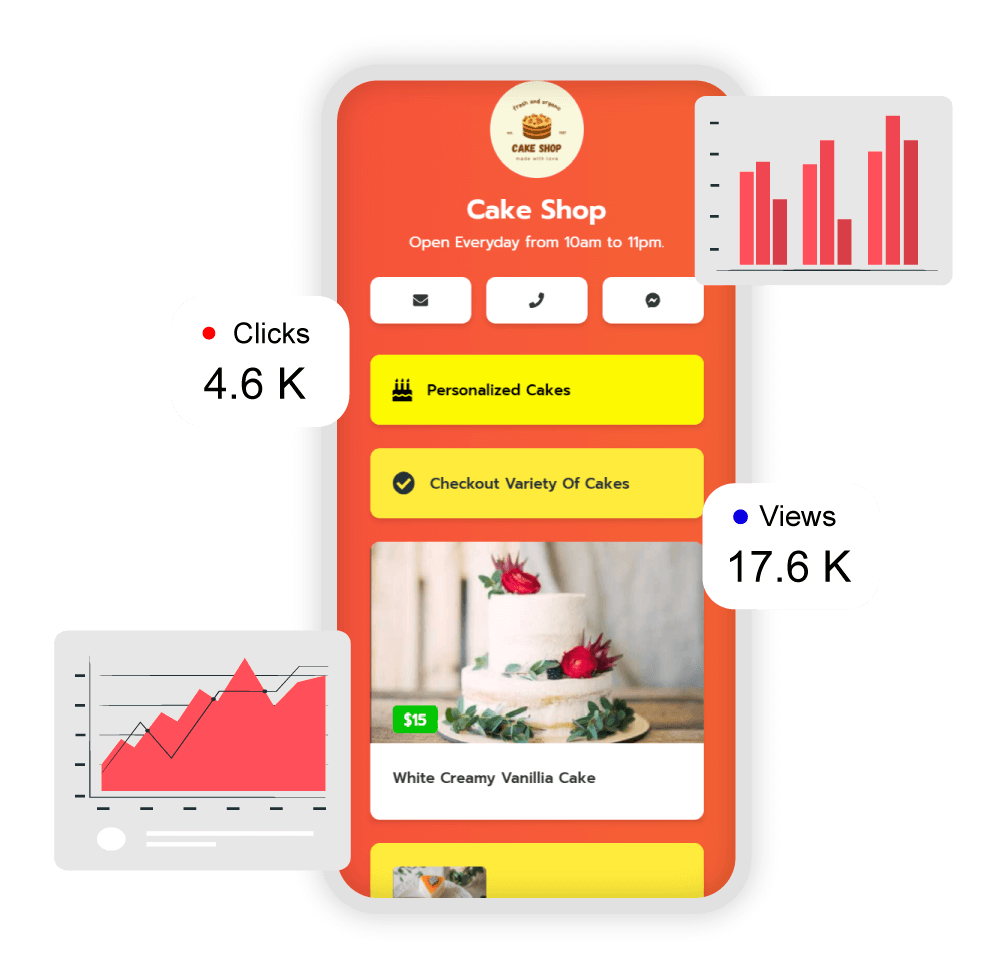 Unlimited Ads Pixel
Nothing Converts Better Than Remarketing Ads. And We At LinkTube Completely Understand The Concern And Help You To Make Your Remarketing Audience.
LinkTube Allows You To Add A Remarketing Pixel Of All Popular Ad Networks Which Helps You Build A Remarketing Audience.
Every Single User Who Clicks To Your Smartpage Simply Gets Added To Your Audience List, Further You Can Retarget Them Whenever You Want.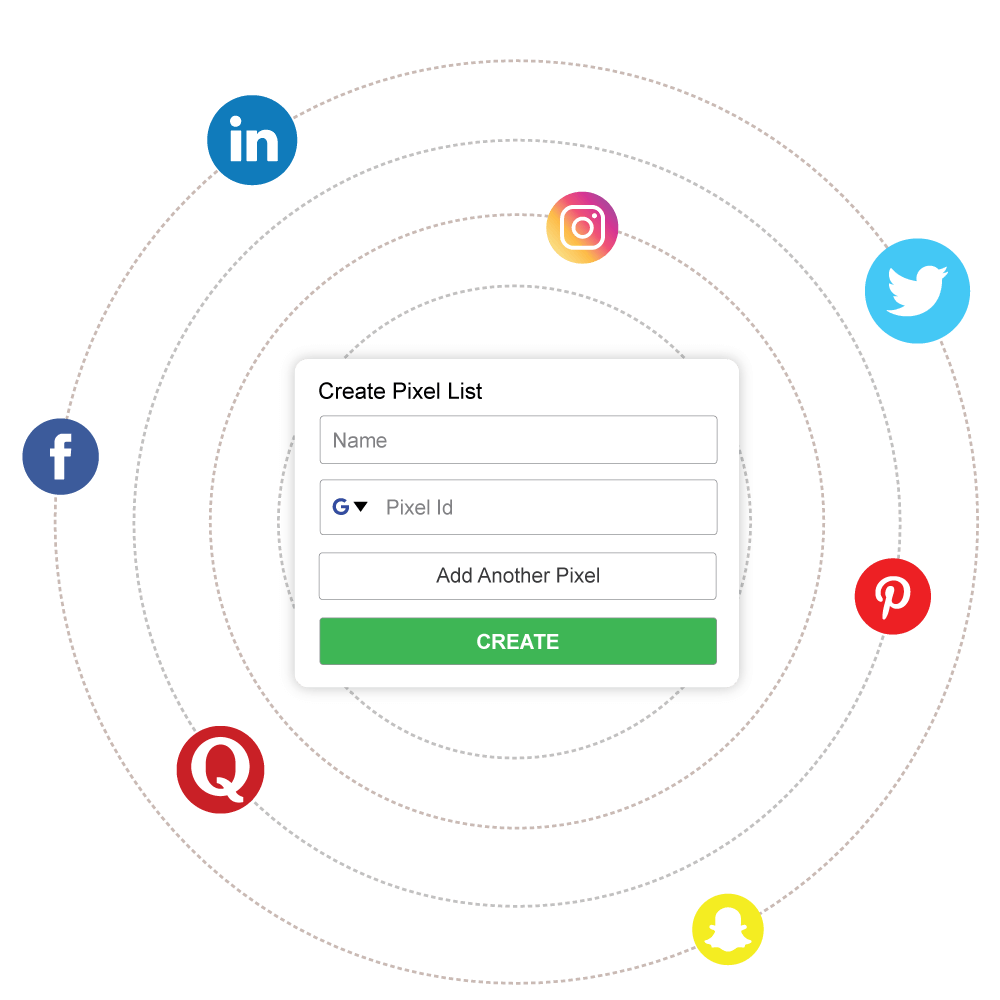 Watch The Powerful Demo To Discover The Limitless Possibilities With LinkTube
Here's What People Are Saying About LinkTube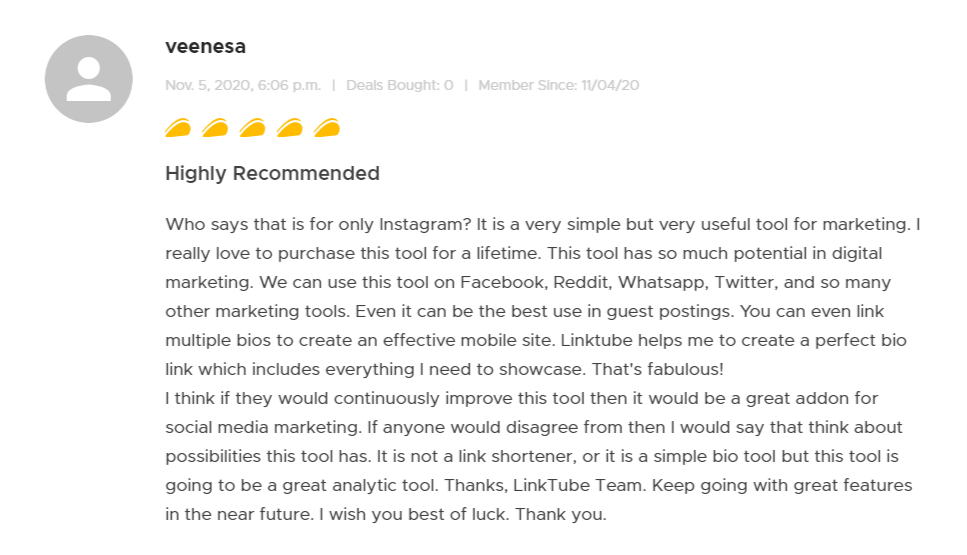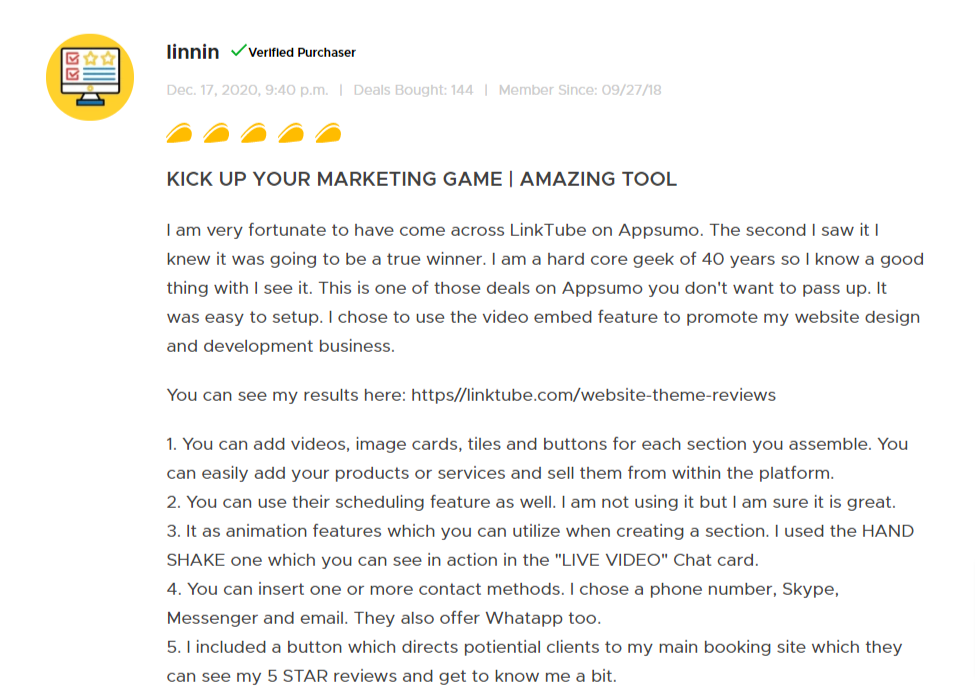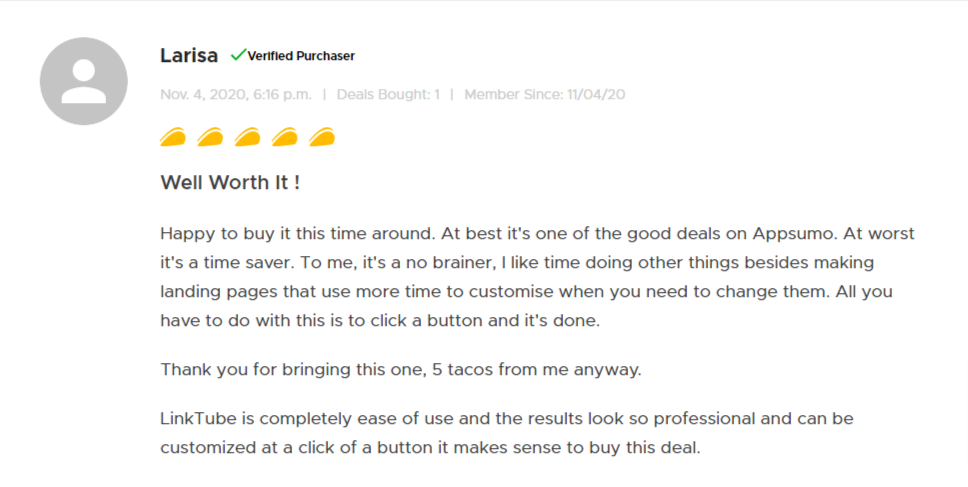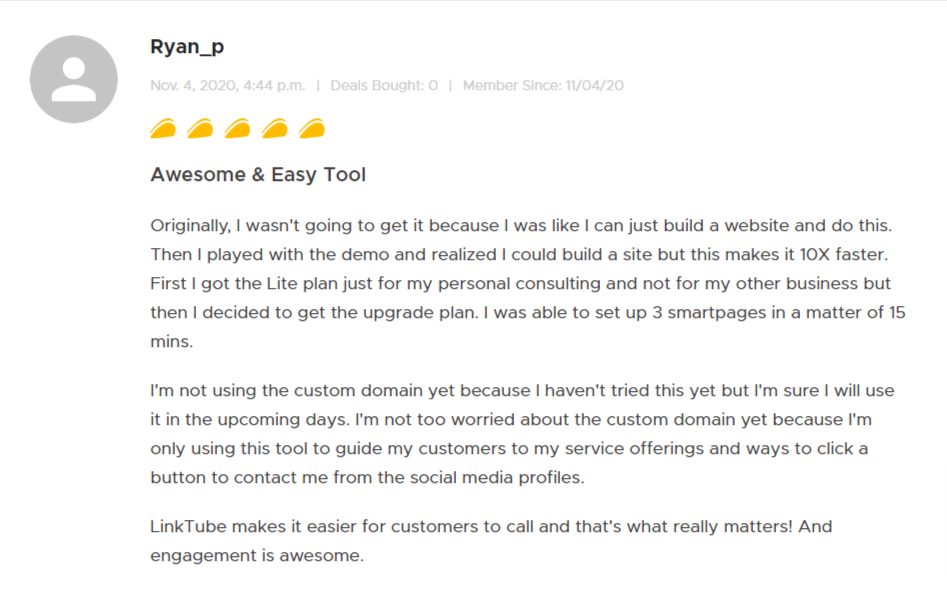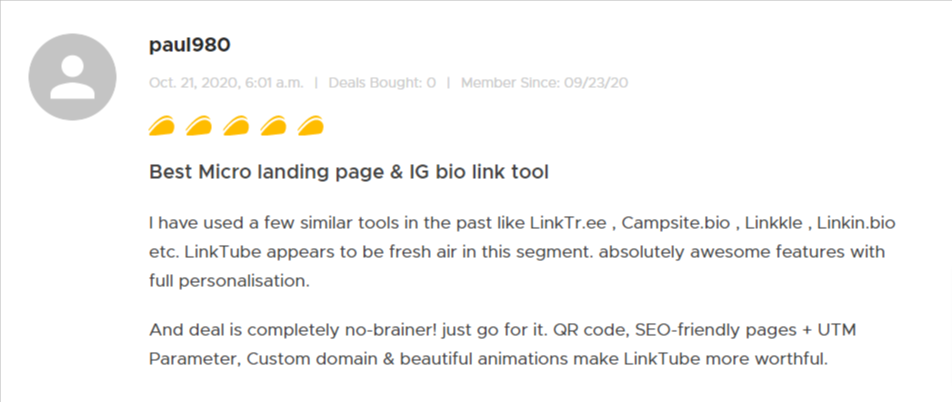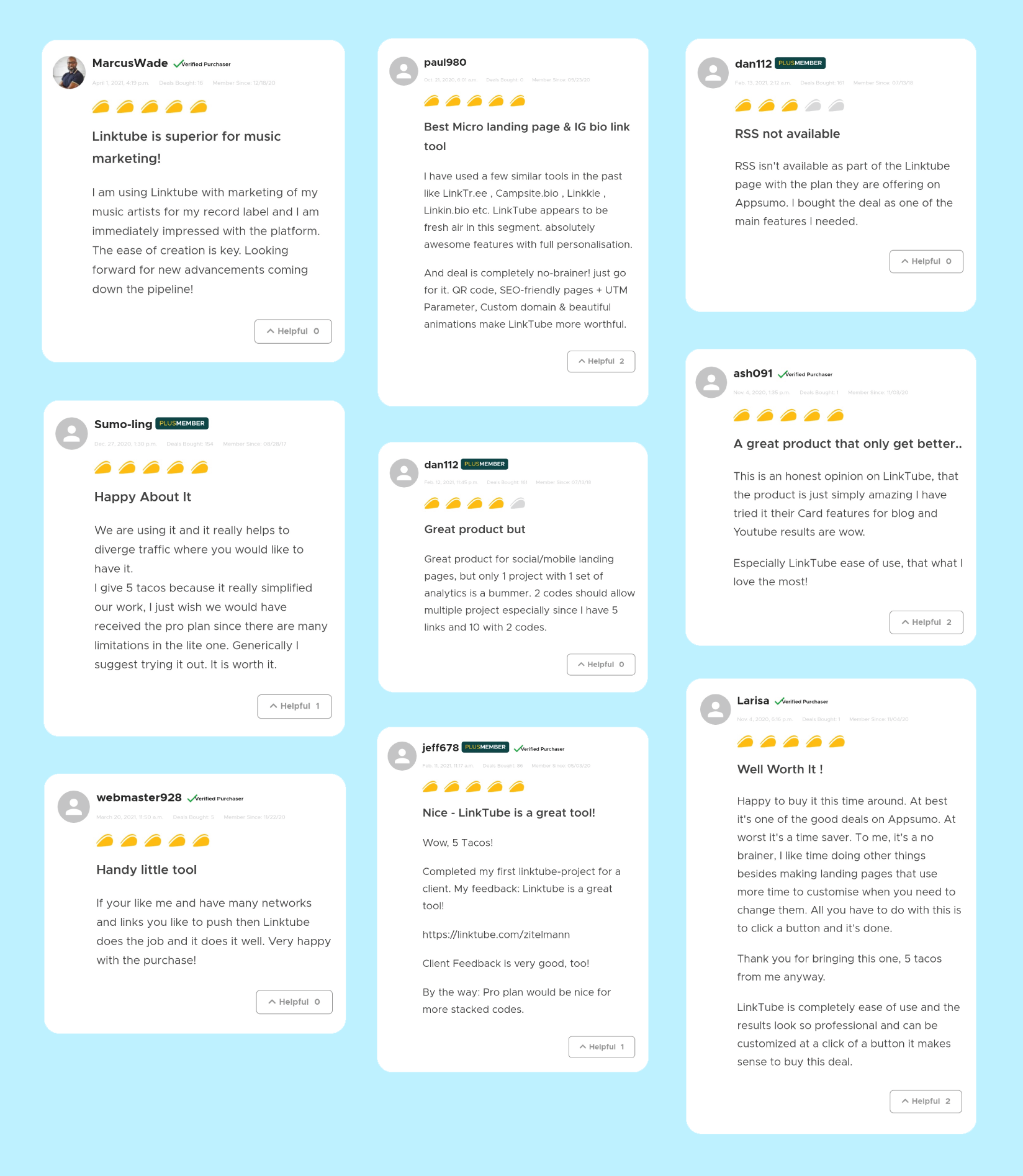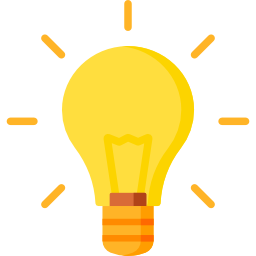 Build your online presence, Smartly !
"User ATTENTION is an asset and Linktube makes your user impress with awesome smart page."
This Linktube smartpage can be place at Instagram Bio or any social media.
This kind of online portfolio (Linktube Smart Page) works absolutely great for any business in every niche.
If you want to engage your followers, develop online authority, grow social media presence then get your Linktube now, as Linktube is killing on building online portfolio.
Nowadays, Microlanding page is crushing the internet to connect audiance and content and build superstunning online portfolio. And Linktube is your great friend to do so!
Unlesh the power of social media to convert followers into paying customers, grow online business like never before.
Linktube helps creators, freelancer, influencer, entrepreneur and brands to connect effectively with followers for exactly they are promoting.
"It's not just enough to get online, you need to Grow"
Linktube is the best way to build professional portfolio in less then couple of minutes. Get ready for exponantional growth of your business.
Linktube is a must have tool for anyone who wants to build business online.
No technical knowledge required for building smart page on Linktube. Everthing is predefine, just connect social handals, messenger, add as many websites or blogs, showcase video or even customized background image. And you done with amazing smart page on Linktube.
Linktube is only bridge between your audiance and business. See, what it brings to table.
Use Linktube Smart Page everywhere your audiance is.

Share it anytime, anywhere you want.

Personalized Smart Page avatar with your image or business login.

Get personalized landing page in less than 60 seconds.

Create as many smart page as you want.

Take complete control with full customization of look and feel.

Connect social media handales add messengers directly to smart page.

Using messenger lnk get your user directly to messenger that they are loving.

Add You Tube video directly to smart page also drive traffic for You Tube channel and Tick Tock as well.

Show your latest creation for limited set of time, so ultimately you can schedule any link.

Dynamic field is a extra ordinary feature which allows to add any RSS / Atom / Feeds

Using dynamic feed your link keeps updating itself with recent content on auto pilot.

Add products / services that you willing to promote to smart page

Change complete look of your smart page the way you want

Add metatag and description for your smart page and get ready for SEO traffic.

Measure the performance of every button, card or link added to Smart Page

Measure every Click, Views, CTR for your Smart Page

Add FB pixel or Google Analytics to your Smart Page and build audiance for retargeting.